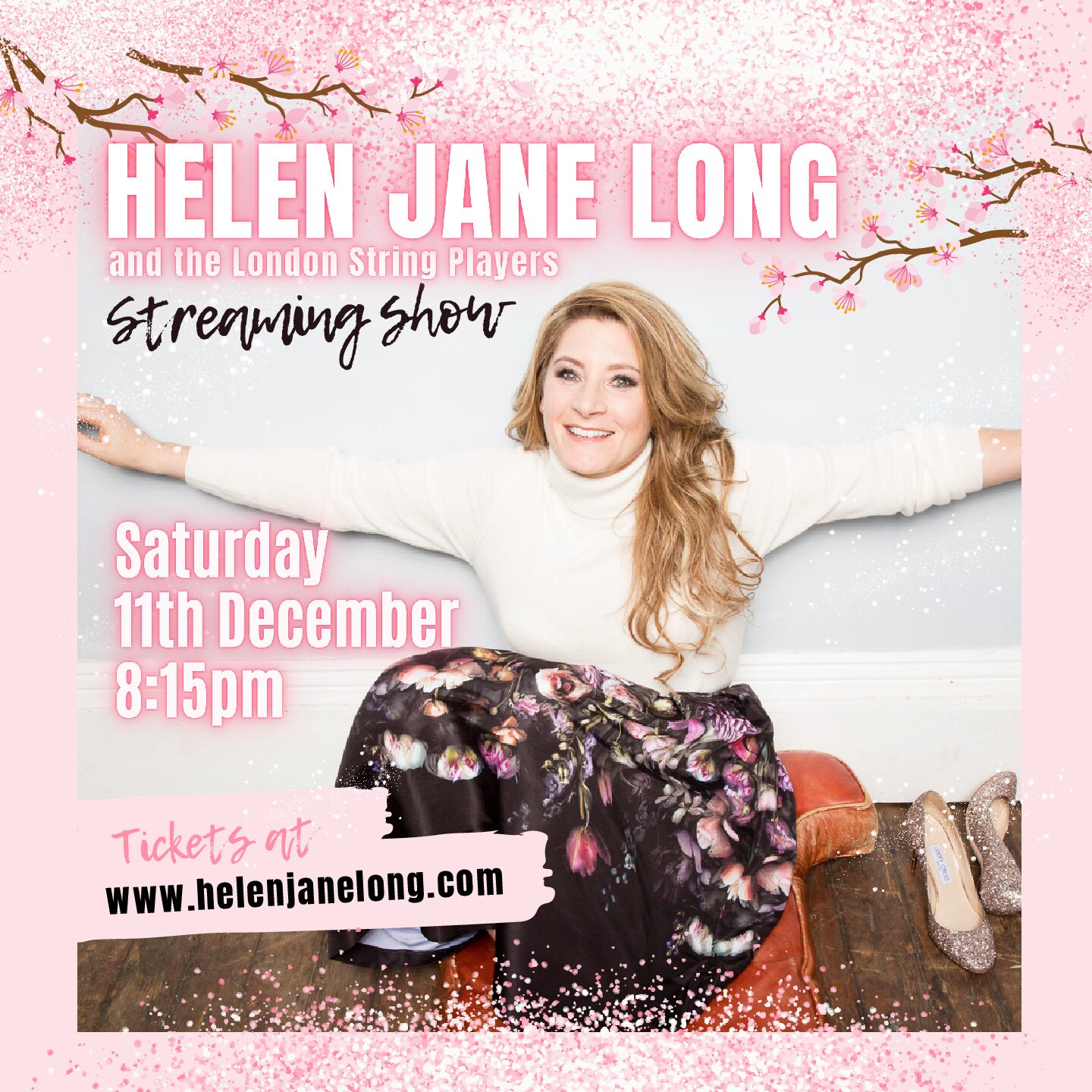 Although international travel restrictions have postponed USA concerts until 2022, we are delighted to announce a worldwide streaming show on Saturday 11th December.
From the comfort of your own home you will be transported to an inspirational music world.
Accompanied by The London String Players with a beautiful new set design, Helen Jane Long will be performing music from her eight piano albums.  She will be chatting about the inspiration behind her music amongst other things.
Although the concert will premiere on Saturday 11th December at 8:15pm UK time, we are aware of varying international time zones and so the concert will be available to watch for a further 5 days.